MMK Diamond Trophy Profile

Mary Mc Kenna MBE, (Click Here for Bio)  one of Ireland's greatest ever female golfers,  is the Patron of this prestigious All-Ireland senior club championship for women (over 60 years)

 Launched by the Ladies of Woodenbridge Golf Club in September 2014 to provide the lady golfers throughout  Ireland with a competition similar to the long running and very popular JB Carr Tournament for men, the competition has proved a huge success.

 One of the great features of this competition is that it brings together clubs that might not ordinarily meet.  It is growing to be one of the largest inter club golf competitions in the country for senior lady golfers  (Click here for Previous Winners)

 All ILGU affiliated golf clubs across the island of Ireland are invited annually to participate in the Mary Mc Kenna Diamond Trophy Tournament. The format for the competition is Scotch Foursomes Matchplay.  Each team selects 10 lady members (5 pairings) over the age of 60years, playing off full ILGU handicaps subject to a maximum handicap limit of 50.

 The competition is run at regional level and ultimately the successful finalists from each region come together to play the All Ireland  semi-finals and finals usually the second week-end in September In Woodenbridge Golf Club, County Wicklow.

 Our Patron, Mary Mc Kenna  MBE loves to come to Woodenbridge. Over the entire weekend she attends to welcome the teams, make loads of new friends and present the prizes to the winning teams.  The presence of our wonderful golfing legend is always appreciated by all participants.

 The 2022 campaign will commence in Mid January. 2022 marking the sixth competition, due to the Covid 19 pandemic we had to postpone the competition in 2020 and 2021.  We have no doubt that we can build again on the success of previous years.   Entry forms available on www.woodenbridge.ie  Click here for 2022 Entry form.

We wish to express our appreciation to our new major sponsor this year Nurse On Call.   Nurse On Call  has over 500 client Hospital/Organizations on their books and  provide Nurses and Carers countrywide.    We also acknowledge and thank Woodenbridge Hotel and Lodge and to Cassidy Wines who have been supporting this competition for the last 5 years.    There are beautiful prizes for all four Provincial  winning teams and we acknowledge the hard work of  each of the team managers also with a prize for their hard work.

 All the members of Woodenbridge Golf Club are looking forward to welcoming back the participating teams to the All Ireland Finals this year and to an exciting and competitive weekend of golf on the 9th 10th and 11th  September 2022.

Previous Winners Roll of Honour

| Year | Winner | Runner Up | 3rd Place | 4th Place |
| --- | --- | --- | --- | --- |
| 2022 | Portumna Golf Club - Connaught | Donabate Golf Club - Leinster | Cahir Park Golf Club -  Munster | Banbridge Golf Club - Ulster |
| 2019 | Newlands Golf Club - Leinster | Co Sligo Golf Club - Connaught | Tralee Golf Club - Munster | Malone Golf Club - Ulster |
| 2018 | Slade Valley Golf Club - Leinster | Ballinrobe Golf Club - Connaught | Malone Golf Club - Ulster | East Clare Golf Club - Munster |
| 2017 | Royal Tara Golf Club - Leinster | Belvoir Park Golf Club - Ulster | Tuam Golf Club - Connaught | Thurles Golf Club - Munster |
| 2016 | Slade Valley Golf Club - Leinster | Belvoir Park Golf Club - Ulster | Clonmel Golf Club - Munster | Tuam Golf Club - Connaught |
| 2015 | Woodenbridge Golf Club - Leinster | Malone Golf Club  - Ulster | Roscommon Golf Club - Connaught | Cahir Park Golf Club - Munster |

Mary McKenna MBE

Mary McKenna is arguably Ireland's greatest ever female golfer and was awarded an MBE (member of the British Empire) for her services to golf by British Ambassador, Dominick Chillcott, in June 2012.   The winner of twelve domestic championships and a member of nine consecutive Curtis Cup teams, Mary, who began her career in 1968, also captained the Curtis Cup team on two occasions. 

Below is a bio of many of Mary McKenna's fantastic achievements and her amazing contribution to Irish Ladies golf over her career.

| | |
| --- | --- |
| Irish Close Champions  | 1969, 1972, 1977, 1979, 1981, 1982, 1989 |
| Leinster Champion  | 1981, 1982, 1988, 1989, 1990, 1993 |
| Leitrim Cup  | 1973,1974, 1976, 1977, 1980,1983,1985, 1990, 1991, 1995 |
| Runner-up British Stroke Play  | 1976 |
| British Stroke Play champion  | 1979 |
| East of Ireland Mixed Foursomes   (with Eddie Dunne) | 1979 |
| East of Ireland Mixed Foursomes  (with Paul Rayford) | 1987,1989,1991 |
| Elm Park Mixed Foursomes  (with Pat Mulcaire) | 1970,1971 |
| Elm Park Mixed Foursomes (with Brian Whitaker) | 1987,88  |
| Semi-Final U.S Amateur Championship | 1986 |
| Semi-Final British Matchplay Championship | 1969, 1979, 1982, 1991 |
| Mother & Daughter Competition | 1987 |
| Vegliano Team Trophy | 1969,71,73,75,77,79,81,83,87 |
| Curtis Cup Team | 1970, 1972, 1974, 1976, 1978, 1980, 1982, 1984, 1986 |
| Irish Team for Home Internationals | 1968,91,93 |
| Irish Team for European Team Championship | 1969,71,73,75,79,81,83,85,87,89,91 |
| British Strokeplay Champion | 1979 |
| Sunningdale Foursomes(with Maureen Maddil) | 1984 |
| Avia Watches Foursomes (With Tegwen Perkins) | 1977 |
| Avia Watches Foursomes (With Belle Robertson) | 1984 & 1986 |
| Irish Stroke Play Foursomes (With Evelyn Hearn) | 1989 & 1993 |
| Great Britain & Ireland Team at the World Championship | 1970,74,76,80 |
| Captain G.B & Irl Team at the World Team Championship  | 1986,90,92 |
| Daks Woman Golfer of the Year | 1979 |
| Irish Golf Writers Award | 1977, 1979, 1982 |
| Hermitage Scratch Cup  | 1989, 1991, 1993, 1995 |
| Woodbrook Scratch Cup.  | 1991 |
| Galway Scratch Cup  | 1992 |
| Shannon Scratch Cup  | 1993 |
| Tramore Scratch Cup | 1993 |
| Cork Scratch Cup. | 1995 |
| Heath,Waterford,Castletroy Scratch Cup Winner |   |
| Captain G.B & Irl Team for Espirito Santo Trophy World Team Championship  | 2000 |
| Captain Irish Ladies Golf Team (2003 winners of Home International Matches) | 2000 & 2003 |
| Ladies International Seniors Team | 2002 & 2008 |
| British Ladies Open Seniors Champion | 2001 |
| Irish Ladies Open Seniors Champion | 2006 |
| Runner-up Irish Senior Ladies Close Championship | 2008 |
| Captain G.B & Irl Team for Vagliano Trophy  | 1995, 2007 |
| Captain G.B & Irl Team for Curtis Cup St. Andrews Scotland  | 2008 |
| Semi­final US Amateur championship  | 1980 |
|  Leinster championship  | 1981, 1982, 1988, 1989, 1990, 1993 |
| Joint runner-up British Stroke-play  | 1996 |
| ILGU Golfer of the Year  | 1982, 1989, 1990, 1991 |

About Woodenbridge Golf Club

Founded in 1884, Woodenbridge Golf Club near Arklow, Co Wicklow is one of the longest-established and most picturesque golf courses in Ireland.  

Described by the legendary Joe Carr as "Ireland's Augusta" and "The most scenic golf course in Ireland, a hidden gem", the Patrick Merrigan-designed, 18-hole parkland course is set in a natural amphitheatre divided by the meandering Avoca River, in a valley surrounded by mature forests on both sides.  The course measuring 6,341 yards from the back tees, with a par-72 and a standard scratch of 72, is a true gem, providing all golfers with a challenging round.

Woodenbridge GC is listed in the Golf Digest - Ireland's top 100 ranking golf courses, and is renowned for its superb course condition and lightning fast, undulating greens.  The award-winning, state-of-the-art clubhouse which overlooks the course and Avoca River, has a full bar and excellent restaurant ensuring every visitor has an experience to remember.    www.woodenbridge.ie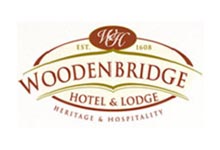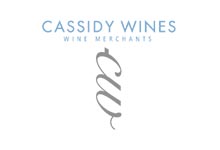 By: woodenbridgeadmin
Posted on: 07-Sep-2015
Filed under:
The finals of the 1st Mary McKenna Diamond Trophy were held in Woodenbridge Golf Club on Friday, Saturday and Sunday 11th, 12th and 13th of September 2015.
---
By: woodenbridgeadmin
Posted on: 05-Sep-2014
Filed under:
The 1st All Ireland Diamond Trophy Competition was launched by the Ladies of Woodenbridge Golf Club in September 2014.  Captain Aileen Sheehan and her team launched this competition to provide the Lady golfers throughout Ireland with a competition similar to the long running and very popular J B Carr Tournament for men.  Mary McKenna MBE, one of Irelands greatest ever female golfers, was approched and readily agreet to Patron this All Ireland senior club championship for woman over 60 years of age. 
---